With the spring breeze of reform and opening up, the predecessor of Shishi Hengye Garment Co., Ltd., a company established in the market economic environment, has formed its own unique corporate culture: the " Continuous innovation, and strive to better "spirit of enterprise. Adhere to the "high-quality products and services to the public, advancing with the pioneering spirit of service to customers," the operating principle. Adhere to the "beautifully designed, well-made, well-service, management sophisticated" business purposes. After nearly 20 years of development, the company has formed a large-scale enterprise with professional experience in making children's clothes and has accumulated rich experience. It owns an area of ​​more than 40,000 square meters of modern equipment factory with a total of more than 1,000 professionals and employees. The establishment of a large circular weaving, dyeing, embroidery, printing, sewing and other production workshop, the annual output value of nearly 350 million. In the process of development, the company constantly adapts to the requirements of market economy, continuously strengthens itself and serves consumers in good faith, and enters a virtuous circle. Shishi City, playing leather clothing Weaving Co., Ltd. is the French pompous (Hong Kong) International Holdings Limited core members, set up in 2002 China Monopoly Division, was authorized to exercise the small play-skin children's wear brand and trademark of intellectual property production and sales The only distributor. The company will rely on favorable business opportunities to implement its brand strategy. The full implementation of ISO9001 international quality system certification, to ensure efficient operation of enterprises and continuously improve product quality. Vigorously promote the consumption of green products, so that children can be healthy and happy life in harmless growth is our eternal goal of small play. To high-quality goods, mid-range price none other social benefits to support the principle of the entire monopoly career.
Woven Corrugator Belt
1. Description
Woven corrugator Belt was developed to transfer board and rapid dying of the corrugated board.
The structure and the quality of the belt facilitates steam evaporation from the paperboard.
The surface of the belt is twill weave to reduce the noise while the belt running on the machine,increase the friction coefficient.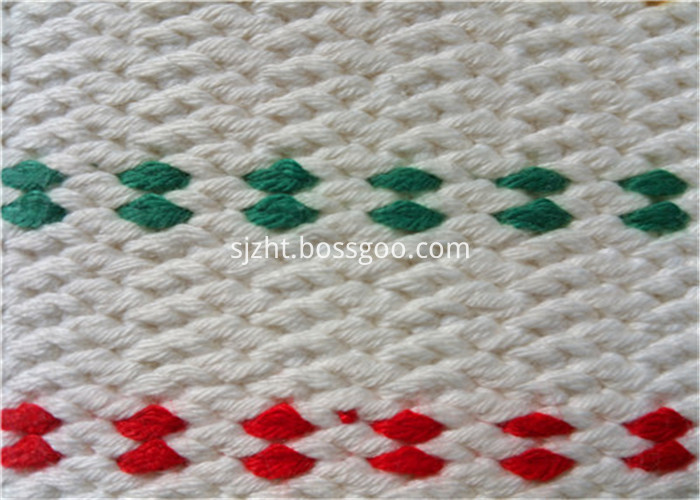 2. Specification

| | |
| --- | --- |
| Product Model: | woven corrugator belt |
| Thickness: | (9 ± 0.3)mm |
| Width: | 1400 - 2800 mm |
| Heat-resistance: | 200℃ - 245℃ |
| Tensile strength: | 70Mpa |
| Coefficient of friction: | ≥0.4 - 0.45µ |
| Weight per unit: | (7±0.3) kg/m2 |
| Air-permeability 40mmwater Column | 2.0m³/㎡ min |
| Run Speed: | ≥ 200 m/min |
3. Feature
Straight cut edge and long service life .
Level surface , clean mark
Hot-press and flocking joint
High moisture absorption and release ; low noise and high speed of operation
4. Corrugator belt clipper

Type-1 Hot clipper(jaw) Lacing with flocking
Type-II Clipper with rubber coated
5.Package :
Type-I:Waterproof film+Dampblanket+Plasticbag+pallet
Type-II:Waterprooffilm+Dampblanket+Plasticbag+woodpackage+pallet
Note: The wooden box use non-fumigation wood box, it's convenient to customs clearance.Could save customers more time.
Corrugating belts, Woven Corrugator Belts,Corrugated Traction Belt, Double Facer Belt, Corrugation felt
HUATAO INDUSTRIAL FELTS CO., LTD. , http://www.industrial-felts.com