Shenzhen Li Deng Ya Fashion Co., Ltd. is Hong Kong Yingying fashion international business group LIDENGYA brand in China's total agents.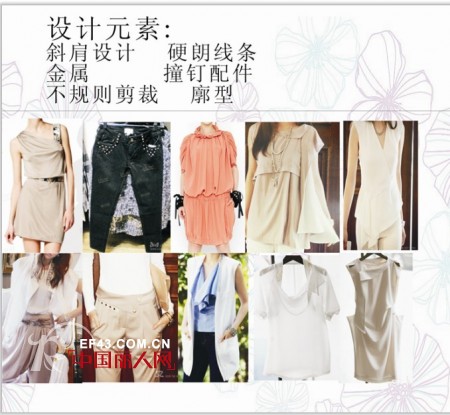 LIDENGYA women's brand in Europe and South Korea mainly to women's fashion, not only in the global fashion, shoes and hats, leather and costumes far ahead of the individual design, but also the innate meticulous spirit and reputation. Relying on Europe, South Korea, Hong Kong's top fashion resources, the world's advanced design concepts and trends combined with the Eastern Asian women's classic beauty, to create an unparalleled mix of women, making both the petite and delicate southern women, or body structure relative Full of northern women are able to find their own clothing, reflecting the most vivid beauty.
Founded in 2003, LIDENGYA Fashion Company is a professional women's clothing company which integrates garment production, design and foreign trade. "Only use is meritocracy is to lift" is the company's employment philosophy Over the years the company 广纳 all elite, for the company's large-scale development provides a broad platform. In 2009, due to the decline of the foreign trade market, the company decided to focus its efforts on investing abundant funds in major cities in China to establish a sound sales network and customer service agencies, and domestic franchisees and agents to jointly create a brand new LIDENGYA women's clothing.
Authorized regional management company nine support:
● Product Support: Six series of products, forming a popular, taste, distinguished product structure for all sectors of the consumer choice;
● brand support: powerful industry well-known brands, distinct personality CIS, leading brand promotion;
● Management support: based on years of practical experience, the establishment of a complete, scientific and rigorous store management system and the implementation of the corresponding team;
● Propaganda support: unified VI image and continuous advertising investment such as POP, newspapers, fashion magazines, publicity pictures, etc. ● Training support: continuous product display, shopping guide training and on-customer service of shop terminal to help customers improve shop terminal Sales performance
● design and development support: a strong design and development capabilities to grasp the latest trends at home and abroad;
● image support: free store image recognition system, free store image design;
● cost-effective support: adhere to high quality, high quality, excellent service, cost-effective;
● Incentive policy support: sales scheduled to be completed on schedule, the company provides rebates, incentives, discounts and other policy support;
Affiliate conditions ● identity Li Denya brand and corporate culture ● more than 2 years experience in branded apparel business, a certain amount of financial strength, to personally participate in shop management;
● operating venues: the local bustling commercial center, shopping malls or well-known shopping malls;
● business area: stores, shopping malls counter practical area of ​​40 square meters and above;
● shop decoration: unified by the company to provide the image of decoration, the company provides crystal brand LOGO;
Affiliate materials: The company provides free image decoration, quarterly brand image album CD, bag, A3 crystal display brand, brand franchise bronze, shop decoration renderings, image advertising, POP, shop operation manual, employee manual, training Data, sales reports, promotional items Tel: Mr. Ke:.0755-28753047 /
It has the characteristics of lightness, comfort, easy-care, fashion and reasonable price.
Over 20 years growth, the company has cultivated a team of experienced technical and management staff and owned the modern facilities and automatic assembly lines from dyeing, knitting, finishing and deep processing.
Meanwhile, the company always follows the fashion steps, continuously innovates and develops new products, and improves the management and service ability.
The upscale faux fox fur and Knitting Wool products reach the domestic and international high level. Products have been exported to the United States, Australia, Japan, Russia and Vietnam. In addition, according to the report from international accredited testing institutions, the test of formaldehyde in some products is ND level. The company receives high praise from the international specialists.
Faux Fur,Yarn Knitting Fur,Brushing Fake Fur,Brushing Faux Fur
Wuxi Shuangda plush Co., Ltd. , http://www.sd-fauxfur.com