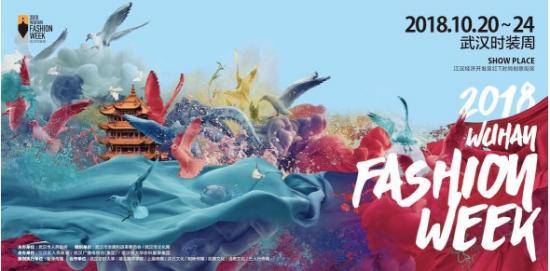 In the past eleven gold holidays, 2018 Wuhan Fashion Week fashion thousands of war photographers, in the form of a shutter to explore the city's 1000 fashion faces, this is the first large-scale, permeable urban search for Street style. Wuhan, a world-class design capital, has a sense of design and fashion, such as blood into the city, from creativity to design, from the T-stage to the street, all the time...
Let's see what happens in the city when the shutter is pressed for a minute...
One minute, 12 Dongfeng cars were off the assembly line in Hubei.
In one minute, Wuhan Xingang handled 2.9 standard containers
In one minute, 701 freshmen entered the campus during the school season.
One minute, 21 bicycles pass the East Lake Greenway
One minute, create GDP of 69.49 million
And a minute of fashion? Let's explore the other side of the city with the photographer's fashion eye.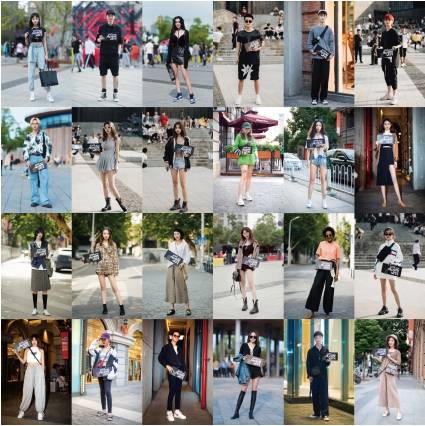 Looking for landmarks and trend symbols in the business district, I found the fashionable ICON belonging to Wuhan. 2018 Wuhan Fashion Week creative event "Fashion ICON thousand people battle", invited the top fashion photography group in the country to record the fashion attitude of the Z generation with the lens, shooting location in the fashion center of Jianghan District as coordinates, to Garden Road, Oceanwide CBD, Park The core business districts such as Boyuan, Wuhan International Plaza, Qifang, Wuhan Tiandi and Han Street radiate vertically and horizontally. Up to now, the number of people participating in street shooting has reached 1,118, and the population exposure rate has reached 20 million. The fashion attitude of thousands of people is in the fashion spirit of love, persistence and advancing with the times, hatching out the fashion ICON of the city, presenting a beautiful life and the other side of fashion Jiangcheng.
On October 11th, the first double-decker open-top bus will be amazed by Jiangcheng, five fashion routes, from Yellow Crane Tower to Hankou Railway Station, from East Lake Greenway to Jianghan Red T Creative Center. The fashion spool runs through Wuhan's three towns. At the same time, on October 16th, the CBD fashion show, the cultural symbols of the city were included in the fashion, continue to enrich the connotation value of the fashion field, and realize the harmonious beauty of fashion and humanity.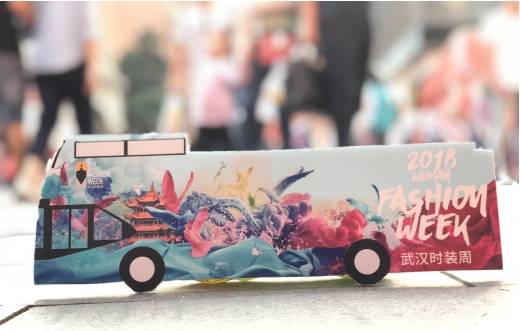 In this fashion week, there will be more than 30 conferences to present a feast of fashion and culture, high-end forums, costume design competition invitations, and Wuhan Guan·Fashion Exhibition, Memory·Wuhan Oil Painting Exhibition and other activities, expressing the city in fashion language, striving for A perfect link between creativity and business, allowing creativity to take root on the fertile ground of industry.
Acknowledgement: 2018 Wuhan Fashion Week #时尚ICON千人战# Filming agency: Fashion Lab, FashionLab, Wuhan Street, Xiaojie Street, Wengang Street, Xiaozhe Street, SIYANG X, Youke Street, Chengdu Yin Zizi, poster network, mushroom street, etc., the audience of the whole network of millions of fans, 10 popular photographers joined forces to go deep into the streets of the city, covering the major business districts of Wuhan, search for a unique style stylist.
Pretty Cocktail Dresses Make the parties Funny
Cocktail parties are fun events. Especially since, you get to wear and flaunt your pretty cocktail dresses. Here at Sunvary.com, wide ranges of beautiful cocktail dresses are available that are all set to make you look sassy and fashionable. Available in wide variety of patterns and designs, our collection is specially designed to suit as well as compliment different seasons and occasions you love being part.

Variations of Designs for Cocktail Dresses
Want to dazzle with a look of glitz and glam at the next holiday party or winter formal? Short holiday Party Dresses featuring sequins, jeweled embellishments, and metallics and glitter are hot this season Nordstrom. These short dresses enhance your h&m holiday look with the perfect amount of sparkle and shimmer. Shop the festive stylewe such as fit and flare dresses, open-back dresses, dresses with cut-outs, and two-piece illusion dresses for the perfect short holiday party dress. Short red dresses and short Formal Dresses adorned with sequins, beading, and jewels accentuate your youthful spirit.

Stunning Cocktail Dresses Make You Impressive
These cocktail dresses will have you turning heads and ensure you'll be dressed to impress at your next special occasion h&m. Dance the night away with friends in one of these short party dresses adorned with twirl-ready tulle skirts. Feeling a little bit edgier? Choose a strapless dress, halter top dress, or alluring v-neck dress to showcase your curves and make a statement Dillards. Want to ensure your next event is truly unforgettable? Make a stunning entrance in one of these stylish short formal dresses.



Cheap Cocktail Dresses Cocktail Dresses 2017 Dresses For Women Party Dresses For Women Cocktail Formal Dresses Sequin Dresses For Women Party Dresses Women Sequin dress Party Outfits For Women Black Party Dresses For Women Black And Gold Cocktail Dress Womens Cocktail Party Dresses Red Cocktail Dresses For Women Sequin Dress Cocktail Cocktail Dress White Dresses For Cocktail Black Dress Cocktail Cocktail Party Dresses For Women 2017 Cocktail Dresses Cocktail Dresses For Women Cocktail Dresses Evening Wear Cocktail Dresses Plus Size Cocktail Dresses For Weddings Black Cocktail Dresses Short Cocktail Dresses Cocktail Dresses For Juniors Long Cocktail Dresses
Cocktail Dresses
Cocktail Dresses,Short Cocktail Dresses,Cheap Cocktail Dresses,Chiffon Cocktail Dresses
Sunvary , http://www.sunvary.com